I'm a sucker for a good side hustle. Who wouldn't be? The side hustle is a great way to increase income for a while or just might turn into your full-time job.
Two of the fundamental principles of personal finance are to decrease spending and increase income. Combining, these principles are a powerful one-two punch to knock out debt, achieve your financial goals, or reach financial independence.
The side hustle has varying levels of entry, and according to Merriam-Webster, is a word that has been around since the 1950s.
Side-hustle is a word on the move, and we are watching it. Although the precise definition of this term is still in a bit of flux, it appears to be centering on "work performed for income supplementary to one's primary job." It serves as a fine example of how a word may be in consistent but limited use for some considerable length of time, remaining mostly dormant, before taking off when it fits some linguistic need.
In fact, I recall as a kid, my dad working what he called side jobs to bring in extra cash for our family to pay for our summer vacations. His type of side hustle was more related to manual labor, but today, there are many ways to enter the side hustle game that isn't so demanding.
Side Hustle Ideas
There are literally several hundred side hustle ideas. Have you ever listen to Dave Ramsey and his delivery pizzas rant? All side hustles are not created equal, and may not be a good fit for your particular skills. The good news is with as many options as there are when it comes to the side hustle there is bound to be one that fits. Here are some of my favorite side hustle ideas.
Tutoring
Helping someone in need never gets old. There will always be kids who are doing great at school and the ones who have difficulties with some subjects. The recent changes in education to common core standards might be an opportunity to help students who are having trouble making the transition. If you were particularly good at a particular topic in high school or college, you could tutor and earn some extra cash. It's very convenient as the lessons require very little time for preparations and you can work whenever you want to.
Give Lessons
Giving lessons is different from tutoring, as you would be teaching a course on a particular topic. Choose something you're good at. It could be anything from blogging, gardening, sports, computer programing, second language, playing an instrument, or entrepreneurship. Your local library is a great place to offer and hold lectures in the evenings or on the weekends. Many library hosts continuing education adults classes, classes for teens and toddlers. Tackling this side hustle will be a bit more challenging than tutoring as you'd need to think of the curriculum and prepare for the lessons since you'd be teaching. However, once the upfront work is done, the information can be used over and over again. The income can also be more significant, then tutoring.
Start Freelancer Writing
If you have good to great comprehension of grammar and the English language writing is a fantastic way to make extra income. You can try getting a job directly with companies writing content marketing materials or often using a freelance site like textbroker is you best side hustle approach. You can choose to write about topics that interest you or have experience in. These writing jobs are usually done from home, with no commute or set work schedule, only deadlines. Which makes this side hustle is easy to combine it with your regular job.
Sell your Stuff
Do you have a lot of stuff lying around your house collecting dust? Well, you might want to consider selling it online. It's easy to get started with this side hustle, and there are several online marketplaces to sell. Nathan, over at Millionaire Dojo is making a killing on eBay. If eBay is not a good fit, you can try Craig's list, Facebook Marketplace, or Amazon.
Become a Referee
My nephew's primary source of income while in high school and college was as a soccer referee. He parlayed it into an assistant coaching job too. John over at ESI Money has a great article on the topic. Beyond just soccer think of all the youth, middle school, and high schools that have sports leagues. Well, they all need a referee for their games. Often games are played on nights and weekends and offer a tremendous part-time side hustle opportunity. Now consider the popularity of sports tournaments, and you can easily pocket several hundred dollars for a weekend. Don't forget the cardio benefits of running up and down a field.
Become a Virtual Assistant
Do you have excellent communication skills? Ever working a retail job or provide customer service? A V.A. side hustle might be right for you. A virtual assistant is typically self-employed and provides professional administrative, technical, or creative assistance to clients remotely from a home office. It's possible to be hired as a virtual assistant for a particular niche like Pinterest. In this side hustle, you may create, repin, and manage someone's presence on the social media platform, all while getting paid.
Create a Youtube Channel
Have you ever had the itch to be a star? Well if you consider some YouTubers are making as much money as Hollywood actors, creating a youtube channel might be the right side hustle for you. According to a recent CBS News report, the top ten youtube earners, each make a minimum of over 10 million dollars a year. This sounds like a lucrative side hustle to me. It's going to take time to build an audience and make this kind of money with a youtube channel. Do consider the shift in peoples viewing habits, too. More and more viewers are streaming video than watching television.
Start a Blog
I won't sugar coat it for you. Blogging can be a lot of work and an incredible time suck. But if done consistently and correctly it can be a money-making side hustle. There are several ways to make money with a blog, display ads, affiliate marketing, sponsored content, and product review are a few. It takes time for you to build an audience, google to find your site, and SEO to kick in. Joining a mastermind group has helped me jumpstart my blog even after blogging for five years. Robin over at Side Jam Biz has done a great job of combining side hustles in her blogging. Please keep in mind the semi-long runway to begin making money blogging.
Why Have We Become a Side Hustle Nation?
You can see there are many different side hustles and money-making opportunities out there. The real question I'd like to tackle is why the hell are we working so hard?
The apparent reason is we need more money, and there's plenty of data to back it up. A minimum wage job still can't pay for a two-bedroom apartment anywhere in the United States, and only in 28 of the country's counties can a 40-hour-a-week minimum wage worker afford a one-bedroom.
According to a Northwestern Mutual's planning and progress study:
Despite the prolonged U.S. economic recovery over the last ten years, American optimism has remained essentially flat since 2009. Among adults age 35 and older, the study found:
Just over half (54%) agree the American Dream is attainable for most Americans. That's down slightly from the 58% who said the same in 2009.
Nearly three-quarters (73%) believe a person can accomplish anything if they put their mind to it, but confidence was higher in 2009 when 82% said the same.
Two-thirds (65%) believe they will get to where they want to be in life, which is flat to the 65% who said the same in 2009.
A little more than one-third (36%) believe the U.S. is generally headed in the right direction, which is an uptick from the 27% who said the same in 2009. But 44% feel the U.S. is not headed in the right direction, which is slightly more than the 40% who said the same ten years ago.
A CNBC reports states:
27% of adults would need to borrow or sell something to pay for an unexpected expense of $400.
One-quarter of adults have no retirement savings and skipped necessary medical care in 2018 because they were unable to afford the cost.
The fact the 44 million Americans side hustle it's clear that working a forty-hour workweek just doesn't bring in enough money to build financial security.
Meanwhile, yet another survey found that the average side-hustler spends 11 hours per week on their secondary work, and earns $12,609 per year — an average of about $25 per hour.
And the last side hustle data to share a Bankrate survey states: The median income for millennials with a side hustle was $200 a month.
The same study reported that while only half of the respondents "loved" their primary job, 76% loved their side hustle.
Damn, that's a lot of discouraging data and stats on the state of our finances.
How Do We Break This Rut?
I believe any problem can be solved with knowledge. We need to find a credible way to increase our financial I.Q. from the start of our financial lives. Now this problem of not being able to survive on your full-time salary has many layers. Education, salary, debt, and cost of living are a few.
I don't expect to solve this problem in one blog post. I do hope that this might spark conversation on how we can improve, so our young adults don't have to make 50, 60, and 70 hour work weeks the norm. We all should experience the proper work-life balance. So here's my take:
Our education needs to include some financial education. I realize you can lead a horse to water, but can't make him drink, but providing this type of blanket education at least catches those who are willing. Without this financial literacy program, many young adults fall through the cracks and start mishandling money.
Cap student loans at some threshold, and not let someone borrow 200K for a career path they earn 50K a year. Or simply state you can't borrow more 25% of their future income. Tackling the issue from the University perspective is a political hot potato I'm not sure well ever solve. But capping borrowing will force a student to make different choices and maybe not end up in a heap load of debt.
We need to change how people view money and their money mindsets. Money is a tool and needs to be learned how to use it correctly. You'd never give a toddler a hammer, so what are we letting 18-year olds borrow tens of thousands of dollars.
I'm totally on board for a side hustle that helps you achieve a goal, like paying off debt, taking a vacation, or saving for retirement. But you should not have to side hustle perpetually. Once the goal is achieved, the side hustle can be discontinued. It's a short term sacrifice for the gain of the longer goal. So side hustle on, but learn to do it responsibly and get back to a better quality of life.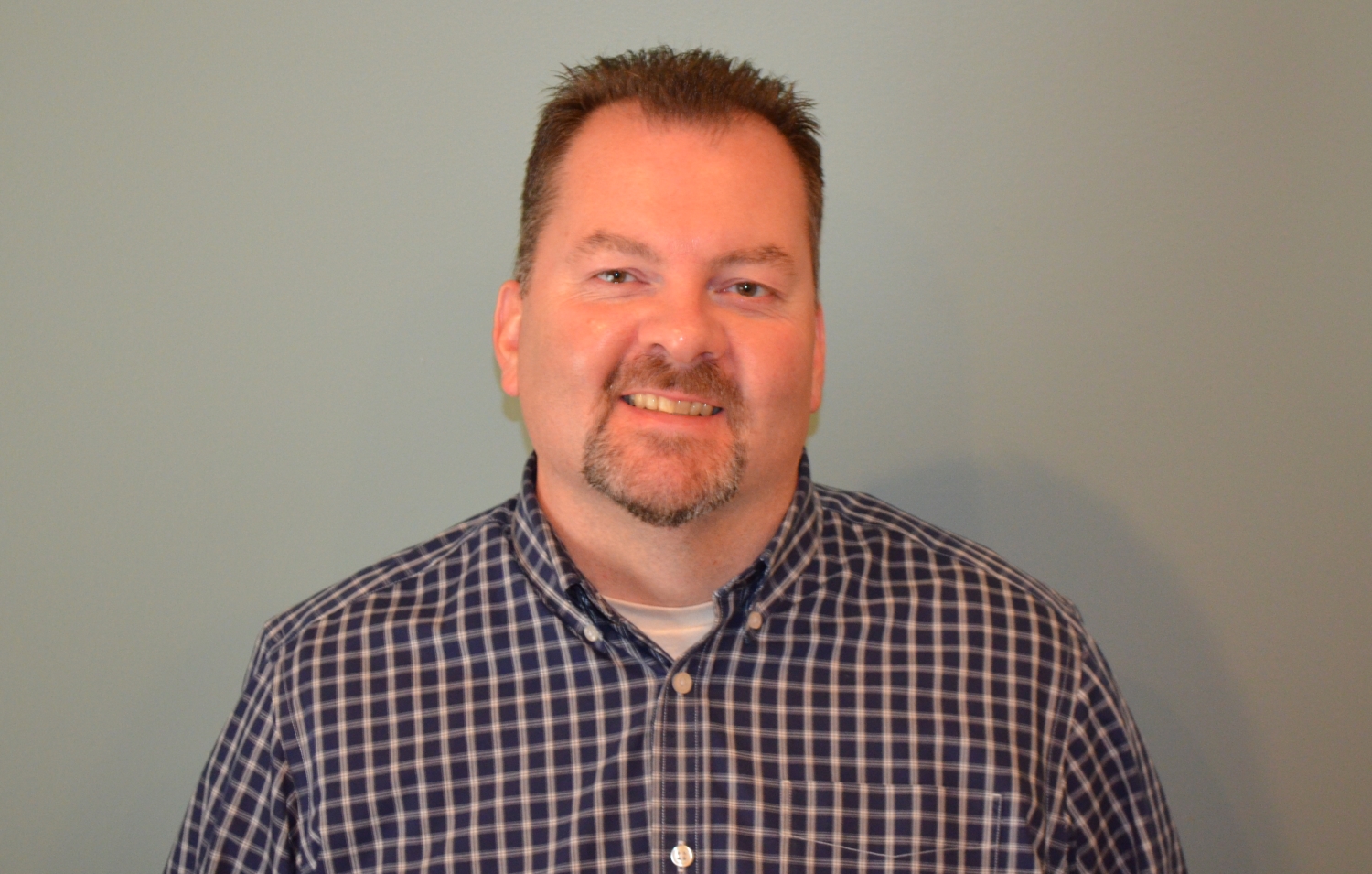 Brian is a Dad, husband, and an IT professional by trade. A Personal Finance Blogger since 2013. Who, with his family, has successfully paid off over $100K worth of consumer debt. Now that Brian is debt-free, his mission is to help his three children prepare for their financial lives and educate others to achieved financial success. Brian is involved in his local community. As a Financial Committee Chair with the Board of Education of his local school district, he has helped successfully launch a K-12 financial literacy program in a six thousand student district.