One trend that never seems to get old is finding free stuff online. Many of us continually look for ways to spend less each month. Swapping pricey products and services for free alternatives is one way to have more cash.
There are a variety of places to get online freebies and have samples sent to your home.
How to Get Free Stuff
There are lots of apps and websites to find free stuff. The offers change constantly so you can find plenty of things to try.
1. Freebies.com
Freebies.com shows you the latest free product samples, store coupons and sweepstakes.
The store coupons require an in-store purchase and the coupon value can be equal to the product price. You might overlook these coupons without Freebies.com.
You will need to create a free account to claim your free stuff.
2. Just Free Stuff
Just Free Stuff breaks down the freebie offers by category to quickly find something new. You might start with their "Amazon Deals" or "Samples" section. More uncommon sections include CDs, postcards and stickers.
This site is a fun alternative to other freebie places that mostly list food, health and beauty products. You can join their daily email list to never miss an exciting offer.
3. Swagbucks
Swagbucks is an engaging platform to look for free apps and samples. You earn rewards by signing up for samples in the "Discover" section.
Some of the free stuff that Swagbucks offers include:
Mobile apps and games

Meal delivery kits

Online courses

Open an online checking account

Product samples
Each offer comes with terms and conditions. Games can be free but you might have to achieve a certain level to receive payment. Other offers are a free trial and you must cancel the service if you don't want a subscription.
It's free to join Swagbucks and you get a $10 cash signup bonus.
4. InboxDollars
You can find free stuff on InboxDollars which is another micro-task site. The offers can be different than what Swagbucks offers but others will be the same. You will find free coupons and digital discount codes too.
One unique way to find new freebies is by reading InboxDollars' PaidEmail. When you sign up, you will get offers for free apps and product samples.
InboxDollars is free to join and you receive $5 bonus cash.
5. PINCHme
Most places that let you get free stuff online are primarily digital freebies. PINCHme mails you full-size samples in exchange for your feedback.
You will take a shopping habits survey when creating a free account. Next, PINCHme will match you with sample boxes as they come available.
Some of the recent product samples include:
Beauty products

Toothpaste

Food, drink and snacks

Pet food
This is a fun way to try new products if you have the time to share your opinion. PINCHme is currently shipping samples to the 48 contiguous US states.
6. Daily Goodie Box
Another way to receive sample boxes at your front door is Daily Goodie Box. You can receive full-size samples when your interests match a new shipment. After trying the products, you leave an online review.
It's free to join Daily Goodie Box and shipping is free when you qualify for a box.
7. Fetch Rewards
Fetch Rewards is a receipt scanning app pays you for scanning store receipts.
Sometimes, Fetch lets you try new products for free on your next grocery trip. You will see a message when these free trials arrive.
As Fetch is a rewards shopping app, you can redeem your points for gift cards with a $5 balance. These gift cards are an easy way to maximize your spending without adjusting your shopping habits.
8. Get It Free
You can visit Get It Free to look for free product offers and testing opportunities. Clicking their "Today's Top Freebies" post can help you find the best option. Another option is browsing the current offers on the Get It Free homepage.
There are simple offers like free bananas at your local grocery store or up to $100 in free cereal. Other offers require you to sample several products and services before you get the "free" merchandise such as Apple AirPods.
One downside of Get It Free is having to visit the partner website to see the offer details. Other freebie sites like Swagbucks list the offer terms in their app.
Using Get It Free can require more research time but there are legit opportunities.
9. Coupons.com
Instead of buying the Sunday newspaper to clip coupons, you can visit Coupons.com. You can save money on your favorite products and link offers to your store loyalty cards.
Online shoppers can find discount codes to apply at checkout too.
Coupons.com can make extreme couponing easy when you can stack discounts. However, you likely won't see any 100% free coupons on this platform.
10. Rebaid
Rebaid makes it possible to find stuff on Amazon.
Brands partner with Rebaid to help shoppers find new products and save money.
You can see available offers for a variety of product categories including:
Vitamins and supplements

Houseware

Children's toys

Clothing

Pet supplies
After finding an offer you like on Rebaid, you purchase the item on Amazon. Rebaid rebates your purchase cost within three days. Leaving an Amazon review is optional but the seller appreciates your honest feedback.
It's possible to find rebates that give you the item for free although you may still pay shipping and tax. However, most offers are up to 90% off making your purchase almost-free.
11. ShopGala
You can request monthly sample giveaways with ShopGala. This freebie site randomly selects the giveaway winners. Each offer states the number of minimum entries necessary and the total number of samples.
Applying for more samples can boost your odds of winning as your name is in more drawing pools. Each giveaway period starts at the beginning of the month.
ShopGala draws names at the end of the month. Winners have 15 days after the drawing to claim their free prize.
If you win, shipping is free and you don't have to leave a review like other sites require.
Some of the product samples you can receive include:
Nike socks

Starbucks coffee

Milwaukee Tools drillbits
There is no guarantee you get every sample you request at ShopGala. However, the product quality can be better than other sites with more inventory.
12. Crowdtap
Big brands partner with Crowdtap and may select you to review a sample. You enjoy the sample and earn rewards for your time. Crowdtap lets you redeem your rewards for gift cards.
As with other highly selective free stuff sites, you receive fewer offers but the quality is better.
13. Freeflys
Freeflys lists free products that don't require a purchase or sharing your credit card number. You can see the offer terms on Freeflys website. Some merchants have you answer a short online survey and others need a mail-in form.
Each offer is available on a "first come, first serve basis." You can see offers for free food, health, beauty and children's items.
14. I Love Free Things
Instead of scouring the world wide web for free stuff, let the offers come to you. I Love Free Things sends a twice-weekly newsletter with the latest freebies.
You will see offers for beauty products, food, pet supplies and other items you may need. The offerings update daily in case you don't want to wait for the next newsletter.
15. FreeSamples.org
As its name implies, FreeSamples.org lists new sample offers daily. You might receive samples in the mail, printable coupons or downloadable ebooks. Some offers may require a purchase or join a loyalty club.
Joining the Free Samples mailing list lets you receive exclusive members-only offers.
16. Huggies Rewards
Joining Huggies Rewards can help you get free coupons to save on diapers. You can also buy Huggies products and redeem your points for free diapers.
Purchases are necessary but you avoid wasting time looking for free offers that may not interest you.
17. Similac StrongMoms
Do you have a baby on the way? Baby formula is a large monthly expense for most parents. Similac StrongMoms gives new members free formula samples and up to $400 in savings.
18. Enfamil Family Beginnings
Enfamil Family Beginnings is another way to get free baby formula. In addition to the free samples, you get coupons to save up to $400 on Enfamil products. You can also win up to one full year of free Enfamil formula.
19. Earny
Earny is a different way to get free stuff. This app offers free price protection on select online stores including Target and Home Depot.
If the retailer drops the sales prices on a recent purchase, Earny lets you know if you can file a price protection claim. If so, the store refunds the price difference onto your payment card.
You can also track the prices of items on your wishlist to buy at a low price. Earny helps you get up to $15 back on late Amazon shipments and up to 20% back at other online stores.
This shopping app can be an easy way to get free money on your daily purchases.
20. Freebies4Mom
Busy moms can find some relief at Freebies4Mom. These offers are mostly for moms and their children. You will find many free ebooks and birthday freebies.
Freebies4Mom also lists sweepstakes and deep shopping discounts that may interest you.
21. 2000Freebies
Don't mind the retro layout as 2000Freebies lets you find free product samples, coupons, software and home goods. Some offers are better than others so it's worth taking a look.
22. Snagshout
Snagshout is another marketplace you can use to find amazing Amazon deals. However, most offers only let you save up to 90%. You can avoid shipping costs if you have Amazon Prime.
23. BookBub
You can quickly find free ebooks at BookBub. These books are free for a limited-time and cover twenty fiction and non-fiction genres. Free children's books are available too.
Most free books are on Amazon Kindle, but also through these platforms:
Barnes & Noble

Apple Books

Kobo
24. Imagination Library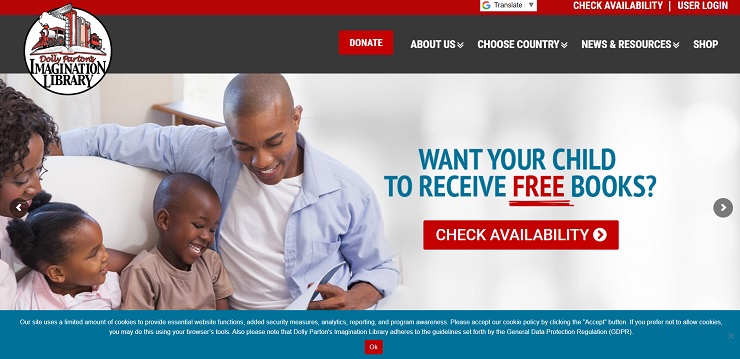 Do you want free children's books? Dolly Parton's Imagination Library mails your child one free book each month from birth through age five. You can signup online by entering your mailing address.
Imagination Library is available in most communities in the United States. Some communities do not have funding and do not offer this service.
You may also go on a waiting list until your local area receives funds.
25. Bzzagent
If you're popular on social media, Bzzagent can be a good way to get free products. Major brands including Gillette, Hershey's and Unilever mail you trail products. You share your experiences on social media for your friends to see.
26. Facebook Marketplace
Sometimes, the best place to look for free stuff in your own community using Facebook Marketplace. You will have to pick up the item and potentially spend money on repairs. If you have repair skills or want something other than a typical online freebie, this is a fun option.
27. Craigslist
Your local town likely has a Craigslist board. Browse the "Free" thread to see what treasures you can find that are too big to ship. You might be able to get free firewood, furniture, pallets and more. Check often to see what you can get.
28. Freecycle
Many towns across the US have a Freecycle group you might like. You can browse free stuff that may not be on Facebook, Craigslist or other local apps.
Freecycle also lets you post "Wanted" listings. For instance, teachers ask for supplies to offset tight family budgets due to the recent economic uncertainty.
Summary
There are many ways to get free stuff online and discover new favorites you cannot live without. These products and services might also make it easier to pay the bills and get out of debt quickly.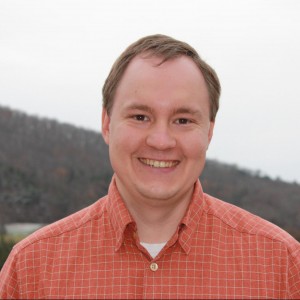 Josh is a personal finance writer and Founder of MoneyBuffalo.com. He has been featured in publications like Student Loan Hero, Well Kept Wallet and the US News and World Report.