My husband and I take our role as parents very seriously, and we're especially interested in providing a solid financial education to our six children. One thing to consider in this financial education is providing debit cards for kids.
Even if your children are younger, looking into debit cards for kids is a good way to start thinking about what kinds of guidelines and limits you want to set for your children.
We all want our kids to make good decisions with their money, but they also need to be given the space and consideration to make those decisions for themselves.
Sure, you can give your kids cash for an allowance or for doing chores around the house, but giving them access to a debit card (not a credit card!) gives them some real-world experience with managing their money digitally.
Plus, most debit cards for kids allow parents to set spending limits or at least see how their kids are spending the money.
Our Top Picks

Famzoo – Free Reloads and Up to Four Cards

Greenlight – Up to Five Cards and Free Trial

American Express Serve – Offers Cash Back Option
Top Debit Cards for Kids
There are some seriously amazing options out there for debit cards, and they're not budget busters either.
Check out this list to find a debit card that meets your family's needs and gives you the options you're looking for.
1. FamZoo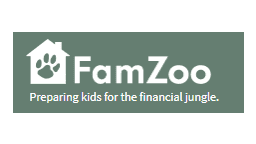 FamZoo is a prepaid debit card for families (via Mastercard). But it's much more than that – it's also a service that helps parents set up hands-on financial education for their kids.
It operates via a private family banking system designed to help parents teach kids to earn, save, spend, and donate money wisely in a safe, friendly environment.
Parents can choose to manage their kids' funds in either prepaid card accounts or IOU accounts. The prepaid cards allow kids to spend the money directly (with parent oversight).
You can also choose to set up IOU accounts to keep track of the money you've spent on your kids' behalf or money you've lent to them.
Parents and kids can monitor the accounts through a shared online dashboard as well as a mobile app. Parents can see all of their children's accounts through one dashboard, while kids can only see their individual accounts.
You can set up your own family bank "rules" to match your unique values. Set up automated allowances, rewards for chores and odd jobs, "payroll" withholding for saving or giving, and much more.
There is a TON of customization available to really make it your own.
Features include:
$5.99/month fee (renews automatically), or pay in advance to pay as low as $2.50/month
Subscription covers up to four cards
Free direct deposit and reloads
$0 fee ATM withdrawals within the FamZoo nationwide network
Mobile app for iPhone and Android
2. Greenlight
Greenlight is a prepaid debit card for kids (via Mastercard), managed by parents. There is no minimum age and no minimum balance required.
Like FamZoo, Greenlight offers parents the ability to give their kids guidance and financial lessons in how their money is managed. Set up in-app chore lists that offer rewards to kids, and automatically transfer their allowance to their accounts.
Individual accounts can also be split into Spend, Save, Give accounts for extra guidance.
Parents also have some control over how the kids use their cards. Set up real-time transaction notifications or even store-specific spend controls.
You can opt to pay interest on their savings (parent-paid, of course), and kids can round up purchases to the next dollar and automatically add the change to their savings.
The first set of replacement cards is free, but after that, you (or your child!) will pay $3.50 each time the card needs to be replaced. There's also an option to get a custom card design for $9.99.
Features include:
$4.99/month fee (first month free trial available)
Subscription covers up to five cards
Free first replacement cards
No-fee direct deposit and reloads
$0 fee ATM withdrawals
Mobile app for iPhone and Android
3. American Express Serve

American Express Serve is a reloadable prepaid debit card with three different options. None of these options are specifically tailored to kids, but you might find that one of these is the best fit for your kid.
It's simple to get your debit card through American Express Serve – just register online and you'll get it in the mail for free.
Here's a quick overview of the different cards available:
American Express Serve
$6.95/month fee (or $0 when you direct deposit $500+)
Up to $3.95 for cash reloads (fee varies by retailer)
American Express Serve Free Reloads
$6.95/month fee
Free cash reloads at 45,000+ locations
American Express Serve Cash Back
$7.95/month fee
Up to $3.95 for cash reloads (fee varies by retailer)
Unlimited 1% cash back (added to your account for use on future purchases)
So, at a glance, it looks like the basic Serve card is the best option if you don't want to pay a monthly fee. However, you'll have to direct deposit a large amount to get that going.
The Free Reloads option has a $6.95/month fee, but also offers free cash reloads.
I personally wouldn't use the Cash Back option for a kid or teen as it has a higher monthly fee and it has the cash back option (which really just encourages more spending, in my opinion). But there may be parents out there who might want to choose that.
One other big thing to note is that Serve doesn't offer any sort of financial education or parent monitoring like others on this list. Still, it's an accessible, easy to set up option that you may want to consider.
You can upgrade to a custom card for $4.99.
Features include:
$6.95-$7.95/month fee
Free direct deposit and reloads via a bank account
Free ATM withdrawals at 30,000+ MoneyPass ATMs
Mobile app for iPhone and Android
4. gohenry
gohenry is a prepaid debit card (via Mastercard) and app tailored to young people ages 6 to 18. Parents set up their own account, then add money to their kids' accounts.
You can customize spending and saving in conjunction with your family's goals and values.
There are lots of options with gohenry for helping your kids learn how to manage their finances. You can set up automatic allowance transfers, tasks, and weekly or one-off spending limits.
Use the app to see how they are managing their finances and receive real-time notifications about how much your child has spent, and where.
You can also use the app (or online account) to decide where your child can use their card – in stores, online, and/or ATMs. Add tasks your child can complete for extra money to offer them a little incentive to work hard.
Work with your kids to set savings goals and see their progress.
Features include:
$3.99/month fee per child (first month free trial available)
Manage up to four child accounts
Free direct deposit and reloads
$1.50 fee for ATM withdrawals
Mobile app for iPhone and Android
5. Akimbo
Akimbo offers a Prepaid Mastercard that you may choose to use for your kids or teens. Once you purchase your card (in a physical store…you can't order it online), you'll need to register it online to use it and withdraw cash from ATMs.
There's no financial education aspect to the Akimbo Prepaid Mastercard, but the fact that it doesn't require a monthly fee may be of interest.
Parents can still use the online dashboard or mobile app to check the balance and transaction history. There's also the option to enroll in text alerts that you can get after each transaction.
Once you set up your account, you can create additional cards for any reason. The first sub-card is free, and each additional sub-card carries a fee of $4.95. From your main account, you can transfer money for free to the sub-cards.
Features include:
No monthly fee (although there is a card purchase fee of $4.95)
Up to five cards per account
Free direct deposit and reloads via a bank account
$3-$5 fee for cash reloads using Mastercard rePower (fee varies by retailer)
$1.98 fee for ATM withdrawals
Mobile app for iPhone and Android
6. MOVO Digital Cash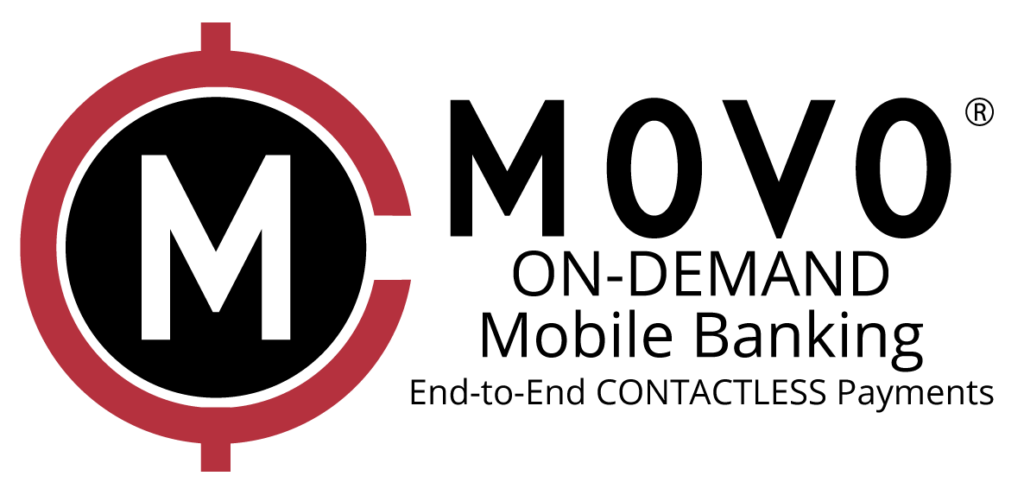 MOVO is more than just a debit card – it's a digital cash network that allows you to instantly send and spend money right from your phone, even if you don't have a bank account.
You can use it to create digital Visa cards on your phone and spend them anywhere Visa is accepted.
The feature that sets MOVO apart is that it's specifically tailored to make online shopping safer. Users can create one-time-use card numbers for safer spending online. You can also add your MOVO account to Apple Pay, Google Pay, and/or Samsung Pay.
But what if you don't want your kid using their phone to spend money…or if your kid doesn't have a phone?
There's an option to receive a physical Movo Visa Debit Card – just send an email to support@movo.cash with the subject "Please send me a card" and your card will arrive in 5-10 business days.
You can add money to your MOVO account via direct deposit, cash load (fees may apply), or bank account transfer. The mobile app also allows you to access and manage your account whenever you want.
For parents who want a debit card without a lot of fees, this is a solid option.
Features include:
No monthly fee
Free direct deposit and reloads via a bank account
$2 fee for ATM withdrawals
Mobile app for iPhone and Android
7. TD Go
TD Go is a reloadable prepaid card (via Visa) from TD Bank. It's marketed specifically to parents of teenagers to give teens the freedom to spend responsibility within spending limits and boundaries set by parents.
You can purchase your TD Go card online, but note that you'll need to provide your teen's Social Security number as well as your TD Bank debit card to load the initial $20 on the card.
Note that this is really only an option for TD Bank account holders, but there are over 1,200 TD Bank locations in the U.S. across 16 states.
You can also authorize friends and family (like grandparents) to load funds to your teen's TD Go card using their own TD Bank debit card.
You and your teen can track their spending in real-time online, and you can also set up text and/or email alerts that notify you about the card balance and activity. There is a $5 card replacement fee.
Features include:
No monthly fee
Free direct deposit
$1 reload fee via your TD Bank debit card
Free ATM withdrawals in network ($3 out of network)
8. BusyKid
BusyKid is a chore and money management app for families that also offers a prepaid debit card for kids (via Visa).
Parents set weekly chores for kids to complete, and allowance is direct deposited each Friday (or a day of your choosing). This helps kids get used to getting paid on a schedule as well as be rewarded for their hard work.
You can also choose to give your child a weekly allowance that is not tied to chores.
Each week a percentage of weekly allowance is saved automatically, and kids are also given the option to donate a percentage of their allowance to charity. Kids can even buy stock for companies like Apple, Disney, and Netflix with the BusyKid app!
If you choose to use the BusyKid Visa Prepaid Spend Card (one is included with each annual subscription), you'll be able to see every transaction your child makes.
Note that ATM withdrawals are not allowed, but you can transfer funds to the card anytime.
Features include:
$19.99/year fee for a family subscription
One prepaid card included with subscription, additional card(s) $7.99/year
Mobile app for iPhone and Android
9. Current
Current is a newer banking solution that offers a Current prepaid debit card for teens. Parents have full control and visibility into their teen's spending, but it still gives teens some financial freedom so they learn how to manage their money.
Parents will need to download the Current Bank mobile app and sign up to connect their bank account to the app.
Then the teen will download the Current Bank mobile app so the parent can link their account with the teen's account.
With the account and card, you can instantly transfer money to your teen's account. You have the option of getting notifications for all purchases as well as the ability to block specific merchants and/or set spending limits.
Set chores to complete, and automate allowance payments, if you so choose.
Teens can use their debit card to purchase online or in stores and save with roundups or specific savings goals. They can also use their card/account to donate money to charity.
Features include:
$36/year fee per teen
Mobile app for iPhone and Android
10. Capital One MONEY
Capital One offers a MONEY teen checking account that also comes with a debit card for kids. This is a completely fee-free bank account that allows your teen to manage their money online as well as via a mobile app.
It's marketed to teens, but it's actually available to all kids ages 8+.
Since this is tied to a checking account, this is not a prepaid card – it acts as a true debit card that allows you to only withdraw what is in the account.
Teens can manage their own money, while parents still have visibility and control. They can also set up auto-pay for allowances.
I like that this option is the closest to a "real life" account without any monthly service fees or balance requirements. Your child will even earn interest on their checking account balance.
Plus, parents do not need to have a Capital One account to set up this account for their child.
Features include:
No monthly fee
Free ATM withdrawals at 40,000+ locations nationwide
Mobile app for iPhone and Android
Summary
There are lots of great debit cards for kids and teens available for parents to check out.
Whether you're looking for an app that links chores to allowance, you want to give your child some financial guidance, or you just want to keep tabs on how they're spending their money.
And with debit cards available for as low as free, you're sure to find one at just the right price point for your budget.
Laura Wales is a personal finance writer who has written for over 11 years. She has written for The Coupon Project, Pocket Your Dollars, and more.