Flipping burgers and operating a cash register are not the only ways to make money as a teenager. Working online can offer a more flexible schedule than local jobs for teens.
Online jobs can also have higher income potential and utilize different skills.
There are a variety of online jobs for teens that can fit almost any personality or interest. If you're ready to try something different, consider one of these options.
Top Jobs for Teenagers Online
Some online jobs only take a few minutes to complete while others can require a daily commitment. As you can work from anywhere, you might try several different apps to see what works best for you.
1. Take Online Surveys
One way for busy teens to earn some extra cash is by answering online surveys. Other online jobs can pay more but most surveys only take 20 minutes or less. Most survey sites let you redeem your rewards points for cash or gift cards.
Swagbucks is one of the best sites for taking online surveys as a teen.
You can also earn points by watching short videos, playing games or searching the internet. Payment redemptions start at $1 for Amazon gift cards.
Minimum age: 13 years old
2. Test Products
If you like taking surveys, testing products can be more enjoyable. Product Report Card offers online surveys and periodic product reviews. For instance, you might be able to test a gym or fitness product that's coming to the market soon.
As relevant surveys and product offers arise, you will receive an invitation to participate. These activities can be a fun way to monetize your free time and earn Amazon gift cards.
Minimum age: 16 years old
3. Test Websites
Testing websites can be a quick way to earn cash. Companies want to see how visitors engage with their computer and mobile websites. You can test mobile apps as well. UserTesting pays you $10 per 20-minute test.
To start, you need a Windows or macOS computer with video and audio recording capability. You will also need to speak aloud in English as you navigate the website to explain your experience.
Each test gives you a series of tasks to complete.
4. Search the Internet
Teens can also make money by searching the internet for school projects and personal use with Microsoft Rewards. You earn five points per search using the Bing search engine.
Taking daily and weekly trivia quizzes let you earn bonus points too.
You might purchase Xbox gift cards, Skype credits or a new Windows device in the Microsoft Store. Amazon gift cards are another redemption option with a $5 account balance.
Similar to taking online surveys, getting paid to surf the web won't make you rich. For example, you need approximately 5,000 points for a $5 Amazon gift card.
That's around 1,000 web searches you must complete before you can request payment.
However, it's an effortless way to make money daily. Earning points daily can reduce the amount of cash you need to spend when you're ready to make a purchase.
Minimum age: 13 years old
5. Create T-Shirts
Creativity has its perks and you can make money selling your designs. CafePress lets you create a store for shoppers to browse your offerings. You can use their online software to make your designs.
When you sell an item, CafePress prints and ships the order from a fulfillment center.
Here are some of the products you can design:
T-shirts

Baby clothing

Mugs

Home decor

Drinkware

Stickers

Stationery
You can receive your earnings via PayPal or paper check.
Another design marketplace to consider is Redbubble. Uploading your designs on both platforms helps you reach more potential customers. As a result, you can make more money.
Eye-catching designs or items with trendy slogans can be best sellers.
Minimum age: 13 years old
6. Be a Customer Service Agent
Older teens can be home-based customer service agents. Some companies hire teens at 16 years old for service and reservations. You only need a reliable internet connection and a headset to answer phone calls. A landline isn't necessary to work from home.
This can be a good option if you enjoy answering the phone and helping others. In the process, you can gain customer service experience that can position you for better jobs. Most call center jobs require you to be at least 18 years old.
Minimum age: 16 years old
7. Flip Items on eBay
Flipping items that you buy locally and sell online for a profit can be a fun way to make money. Browsing Craigslist and Facebook Marketplace is one place to find free stuff. You might also go to local pawn shops, thrift stores or yard sales.
Local businesses price items low to sell them quickly. If you know what to look for, you can spot these underpriced goods.
Some of the items you might flip include video games, baseball cards or shoes. Ebay can be one of the best marketplaces to sell.
8. Sell Clothing
Selling used clothing and shoes for a profit with Poshmark can be an exciting way to declutter your closet. You might also be able to flip items from your local thrift stores. Most name brands can sell online.
When you make a sale, the buyer pays for shipping and Poshmark sends you a prepaid shipping label. You can pack up your sold items and place them into your mailbox.
Trendy items might sell sooner than other name brands. If you can access brands and items that other teens like most, you can earn a steady income.
Minimum age: 18 years old
9. Sell Handmade Items
Items that you make by hand can be a consistent income stream as well. Etsy is one of the best marketplaces to sell handcrafts or digital downloads.
You might excel at sewing, woodworking, calligraphy or making jewelry. These are a few of the skills that you can showcase. Offering custom orders can increase your chances of making a sale.
Minimum age: 18 years old
10. Sell Photos
Having a smartphone or a professional camera lets you sell photos and 4K videos. You earn royalties through Adobe Stock that's a popular resource for businesses and news outlets.
Also, consider selling your photos on Foap. You can post photos for others to browse and earn income. Brands also run contests where the winning photos earn cash prizes and go into marketing campaigns.
Minimum age: 18 years old
11. Listen to Music
Slicethepie lets you listen to new music and leave a review. You can hear songs from up-and-coming bands. There's also the possibility of being able to provide feedback on clothing the public can buy soon.
As you gain experience leaving, you can earn more for each track that you review.
Minimum age: 13 years old
12. Play Games
You can make money by playing games with Mistplay. As you unlock higher game levels, you earn points that can be redeemed for gift cards.
This online job can be an engaging way to find new games, make money and potentially win the monthly grand prize.
Minimum age: 13 years old
13. Become a Tutor
You can tutor your native language on several online platforms as a teen or without a college degree. Preply is one platform to consider to connect with international students.
You can set your desired rate of pay and Preply looks for students. The student can prepay up to 20 hours with you.
You can also consider SkimaTalk which is looking for native English speakers. After taking several onboarding tests, you can start accepting students. Each tutoring session is 25 minutes using Skype.
Most online tutoring platforms require you to be at least 18 years old to become a tutor. Teens at least 16 years old might be able to join some platforms with their parent's permission.
Minimum age: 18 years old
14. Review Recorded Phone Calls
Many businesses disclose, "This call is being recorded for quality assurance" when you call their customer service hotline. Humanatic is one company that hires people to review phone recordings. You can decide if the support agent was helpful and you can provide feedback.
Unlike some other phone side hustles, you don't have to answer the phone or transcribe conversations. You can listen to calls at your leisure but between 8 a.m. to 7 p.m. Eastern has the highest call volume.
You receive payment with a $10 PayPal balance.
Minimum age: 18 years old
15. Be a Voiceover Artist
Teens can use their voice as a voiceover artist to read scripts for commercials, shows and movies. You will need to audition and the Get Traction Program from Carrie Olsen can teach you the tools for success.
You can also advertise your talent on freelancer platforms to find potential clients.
Minimum age: Any age
16. Sell Textbooks
Selling unwanted textbooks can help you earn extra cash quickly at the end of each semester. The Bookscouter app compares buyback prices from up to 35 vendors by scanning book barcodes.
Shipping is free and you can receive cash payments.
Minimum age: 18 years old
17. Freelance Online
Being an online freelancer lets you complete one-time gigs for websites and other clients.
Teens can create a profile on Fiverr to market their digital skills. You might excel in graphic design, sound effects, coding or writing. There are many possibilities and you can gain experience with each client.
Minimum age: 13 years old
18. Be a Virtual Assistant
Busy professionals don't have time to handle tedious tasks like data entry, managing social media accounts or researching tiny details for a project. As a virtual assistant, you complete these simple yet time-consuming tasks so your client can focus on growing their brand.
Upwork is one freelancer platform where you can find virtual assistant openings. You bid on open assignments that can either be part-time or full-time. Potential clients may send invitations to interview as well.
Experience isn't necessary and each client may have different responsibilities.
Fancy Hands is another virtual assistant platform to consider. You can complete short 20-minute tasks for clients such as finding recipes or check flight prices for a weekend trip.
Minimum age: 18 years old
19. Complete Micro-Tasks
Computers are smart and automate many data processing tasks. However, some micro-tasks require a human mind. MTurk lets you complete short tasks like research studies or writing summaries for images. These tasks can pay more than online surveys.
Some tasks only take a few minutes and earn several cents. More complex requests may require up to 20 minutes yet pay several dollars. You won't get rich but can earn Amazon gift cards or cash in your free time.
As you complete more tasks, you can unlock advanced qualifications. Having these extra credentials makes it easier to qualify for more lucrative assignments.
Minimum age: 18 years old
20. Transcribe Audio
If you have a gift for transcribing conversations to text, you can become a transcriptionist. You can transcribe audio and video and earn up to $1.10 per audio/video minute. At this rate of pay, you earn $5.50 for transcribing five minutes of video.
Another option is writing captions for videos. You will need to sync the audio captions with the video to help the hearing-impaired.
Rev is one platform that looks for transcribers and captioners. No special equipment or prior experience is necessary. You can earn more as your skills increase and can transcribe more complex content.
Payments can be weekly using PayPal.
Minimum age: 18 years old
21. Create a YouTube Channel
If you don't need money right away, starting a YouTube channel is a fun way to make money. There are many channels that teens run to reach other teens.
As your subscriber base grows, you can start earning ad revenue and a brand may sponsor you. For instance, you might vlog about fashion and get paid to review a certain shoe.
Starting a YouTube channel is free and you can use a phone camera or laptop camera to start. However, investing in a camera, microphone and editing software can make your videos more appealing.
Minimum age: 13 years old
22. Be an Instagram Influencer
Social media can be another source for making income and Instagram is an excellent destination for teens. There are several ways you can make money as a social media influencer.
One option is promoting products or services that you sell. Some examples include selling your fashion line, custom skateboards or AR filters.
If you have at least 1,000 followers, brands may partner with you to sponsor products.
Minimum age 13 years old
23. Be a Proofreader
If you have a knack for spotting spelling mistakes, you can proofread manuscripts. Various freelancer platforms can help you find clients. You can also ask family friends with an online website if they need a proofreader.
Minimum age: 13 years old
24. Design Websites
Building websites can be an exciting way to display your talent for design and coding knowledge. Be sure to keep an online portfolio of sites that you build so clients can see you produce quality work.
Minimum age: 13 years old
25. Be a Social Media Assistant
Social media is a valuable marketing tool but can be time-consuming for business owners. Catchy social media graphics and posts can attract potential customers to a business.
Teens that are savvy with platforms like Instagram or Pinterest can produce eye-catching content.
Minimum age: 13 years old
26. Start a Twitch Channel
If you excel at playing videogames, consider starting a Twitch channel. You can record game walkthroughs and do livestreams. Followers can pay you a monthly subscription of up to $24.99 that you split with Twitch.
It's also possible to sell in-game purchases to earn extra cash.
Minimum age: 13 years old
27. Start a Podcast
If you have the gift of gab but don't want to make YouTube videos, also consider a podcast. The editing process can be quicker than recording videos. It's also possible to land sponsorships as you climb the podcast charts.
You might use your platform to talk about sports, starting a hobby or issues affecting teens today. If you're creative, you might narrate fictional stories that you write.
Minimum age: 13 years old
28. Start a Blog
If you have the gift of writing, starting a blog is an excellent opportunity. Your blog can focus on almost any topic that you enjoy writing about consistently.
You can earn income by displaying ads and earning affiliate commissions from products that you recommend.
Another idea is creating a "local blog" that might share activities teens in your area can do.
Larger blogs can also partner with brands to sponsor products. Your blog can also be a good way to mention the products or services that you offer.
You might have an online store but also link to your other online pursuits including a podcast or YouTube channel.
Minimum age: 13 years old
29. Write an eBook
Writing an ebook is a low-cost way to earn residual income as a fiction, non-fiction or children's writer. You can create your draft using word processing software like Microsoft Word. After a thorough proofread and creating an attractive cover, your book is ready to sell.
Amazon Kindle Direct Publishing lets you self-publish your book for free. If you love to write, you can upload multiple titles. It's possible to sell your book in various countries to earn extra money.
Uploading to Kindle Direct lets you offer paperback editions of your books too. Amazon will print your book and ship it to the reader. You might consider this option if you write and illustrate children's books.
Minimum age: 18 years old
30. Make Music
Being a street corner musician isn't the only way to make money with music. You can record tracks and stream them on YouTube or streaming platforms like Spotify. If a song goes viral, you can earn royalties.
Also consider creating a Patreon account to give subscribers the chance to pay you monthly.
Minimum age: 13 years old
31. Babysit
Babysitting children isn't a full-time online job but you can use the Internet to find jobs. Care.com lets you offer babysitting and nanny services when you're at least 18 years old. Pet care and tutoring are additional options.
You can also ask your family and friends to recommend you or to be a reference.
Minimum age: 18 years old
32. Be a Pet Sitter
Walking dogs and caring for pets while the owner is away is another way to make money. Rover lets you connect with pet owners. You can earn the most money by pet sitting and keeping the animals at your own house.
Dog walking, doggie daycare and drop-in visits are other ways to earn money that require less time than full-time pet sitting.
Minimum age: 18 years old
Summary
Most online jobs for teens are a great way to earn money in your free time. More importantly, you can gain experience and have more flexibility than typical jobs for teenagers.
Working online can help you maximize skills that can lead to some of the best jobs as an adult.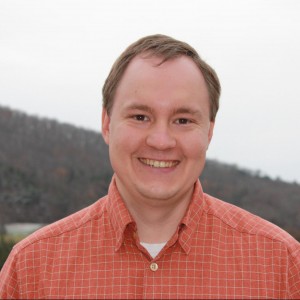 Josh is a personal finance writer and Founder of MoneyBuffalo.com. He has been featured in publications like Student Loan Hero, Well Kept Wallet and the US News and World Report.