There are many ways you can make extra money in your free time. Money making apps make it possible to boost your income when you have a few minutes or can work part-time.
It's possible to earn money by completing short online tasks, shopping and selling items. Whether you need the cash to pay bills or save for the future, trying a few of these apps can increase your monthly income.
Top Money Making Apps
Being able to make money from your phone makes it easy to work from home or while running errands. It's possible to make money fast with these apps.
1. Survey Junkie
Online surveys are a classic way to make money online as no special skills are necessary. Survey Junkie is one of the best survey apps as you can take multiple surveys each day. Most surveys pay between $0.50 and $3 and take up to 20 minutes. Invite-only focus groups can earn more.
You earn points for each survey that you can redeem for gift cards and PayPal cash with a $10 rewards balance. This minimum payment threshold can be easy to reach and lower than other survey sites.
Pros
Can take multiple surveys each day

$10 minimum payment threshold

PayPal or e-gift card payments

Most surveys take up to 20 minutes to complete
Cons
Relatively low potential income

Won't qualify for every survey attempt
Trustpilot score: 4.5 out of 5
2. Swagbucks
If you're looking for quick ways to make money in a single app, try Swagbucks. Some of the best ways to earn points by trying new products, redeeming coupons, watching videos, playing games and taking surveys.
You can redeem your points for $1 Amazon gift cards. PayPal cash payments are available as well with a $25 balance.
The minimum age to join is 13 making Swagbucks a great way for teens to make money.
Pros
Multiple ways to earn points

Most activities only take a few minutes

Gift card payments as small as $1

PayPal payments are available
Cons
PayPal payments need a $25 balance

Some activities require a purchase
Trustpilot score: 4.3 out of 5
3. DoorDash
Delivering restaurant meals can earn more than other side hustle apps as you can earn up to $15 per hour. DoorDash is one of the best delivery apps as they partner with many restaurants in small and large towns. In some towns, you can deliver by bike or scooter if you don't have a reliable car.
One advantage of delivery app jobs is that you can choose which hours you work. Before accepting a delivery assignment you can see how much you can make and the driving distance.
You keep 100% of any customer tips you receive. It's possible to earn bonus cash by delivering during peak demand periods and completing delivery challenges.
Drivers receive payment weekly but can request same-day payments for a $1.99 fee.
The minimum age is 18 years to deliver for DoorDash.
Pros
Available in most U.S. and Canadian cities

Keep 100% of customer tips

Flexible work schedule

Can deliver by car, scooter or bike
Cons
Driving expenses reduce earned income

$1.99 fee for same-day payment requests

Requires a car, bike or scooter
Trustpilot score: N/A due to being reviews mainly from consumers not drivers
4. Instacart
If you prefer delivering groceries instead of meals and people, Instacart is a good option. It's possible to earn as much as $20 per hour as an Instacart Shopper but you must have a car as you fill the order and deliver it.
In the Instacart app, you receive a grocery list for a local supermarket, shop for the items and deliver them. How much you earn depends on which items the customer buys.
If you don't want to deliver groceries, you can work part-time as an Instacart employee. You pack orders at one store and schedule a shift to work up to 29 hours per week. Either option can help you earn $1,000 quickly.
The minimum age to join is 18 years old.
Pros
Flexible hours

Deliver groceries instead of restaurant food

Keep 100% of customer tips
Cons
Requires a car

Must have knowledge of picking produce items

Ability to lift up to 50 pounds
Trustpilot score: N/A due to being reviews mainly from consumers not drivers
5. Gigwalk
Gigwalk lets you make money by completing short tasks at local stores. Brands hire you to photograph product displays and verify prices. You can earn between $3 and $100 per job and receive payment through PayPal.
Pros
Flexible schedule

PayPal payments

Some tasks take as little as five minutes
Cons
Tasks may not be available in some cities

Must travel to stores
Trustpilot score: 3.2 out of 5
6. Shopkick
Shopkick lets you make money by visiting local stores. You can earn points by visiting stores after enabling your phone's location services and by scanning product barcodes to verify the price. Making purchases and scanning receipts earn more points and can help you earn gift cards quickly.
It's also possible to earn points by shopping online and watching videos from home.
You can start redeeming your points for gift cards with a $2 balance. PayPal credits are available too.
Pros
Can earn points locally and online

No purchase is necessary to earn points

Gift card payments start at $2
Cons
Must make purchases to earn the most points

Requires location services
Trustpilot score: 4.0 out of 5
7. Clickworker
Clickworker pays you to complete short online tasks. You can work from your phone, tablet or computer. Most jobs take a few minutes and you can earn up to $15 per hour on some tasks.
It's possible to perform these micro-tasks:
Categorize photos and website data

Write product descriptions

Online research

Proofread

Test apps

Take photos

Record audio and videos
You can receive weekly payments using PayPal with a $10 minimum balance.
Pros
Complete short tasks online

Several ways to make money

Weekly PayPal payments
Cons
Some tasks require a special qualification

$10 minimum payment threshold
Trustpilot score: 2.5 out of 5
8. Foap
There are several ways that Foap can help you sell photos online. Some stock photo marketplaces may only accept submissions from standalone cameras. First, you can upload photos and videos to your online gallery and keep 50% of the purchase price. Most photos sell for $5. At this rate, you earn $2.50 when you sell photos and receive payment through PayPal.
A second option is participating in missions. Well-known companies partner with Foap and pay the best photographers for their winning photos and videos.
Pros
Can upload photos and videos from phone

Keep 50% of the sales price

Prizes for winning a mission start at $100
Cons
Must make a sale or win a mission to earn money

Most photos sell for $5
Trustpilot score: Unavailable
9. CafePress
If you like designing clothing, stickers and gifts, CafePress is a fun option. You can sell custom designs or create products for popular movies, shows and comics.
It's free to open an online shop and you can use the CafePress software to make your designs for. After making a product design, you upload it to your store and set the retail price.
Cafepress prints and ships the sold items and you receive payment by PayPal with a $25 balance and $100 for check payments.
Pros
Can design over 250 products

Check or PayPal payment

CafePress prints and ships each item
Cons
$100 minimum balance for check payments

May have to wait up to 45 days to receive payment
Trustpilot: 4.2 out of 5
10. Achievement
If you like to exercise at home or at the gym, Achievement pays you to stay fit. This app connects with over 20 fitness apps including Apple Health, FitBit and Garmin. You earn rewards points by exercising, meditating, logging meals and taking short surveys.
Longer or more vigorous workouts earn points than shorter workouts. For instance, you can earn more by walking 4,000 steps in a day than 1,000 steps.
Achievement lets you cash out once you earn $10 through PayPal or direct deposit. In addition to living a healthy lifestyle, your app income can help you save money on self-care.
Pros
Works with over 20 Android and iOS fitness apps

$10 payment minimum

Home workouts earn points
Cons
Must exercise often to earn regular payments

Intensive workouts earn more than less-intense exercise methods
Trustpilot: Unavailable
11. HealthyWage
You can get paid to lose weight through HealthyWage. While you pay a monthly bet, you can win money if you reach your weight loss goal. For example, your goal can be to lose 10 pounds in 6 months and you pay a $30 monthly wager. Your total bet is $180 but you can win between $193 and $372.
To receive your prize, you must verify your initial weight and final weight. You will receive your prize by PayPal or paper check.
HealthyWage also encourages referring your friends so they can achieve their weight loss goals. You and your friend can each get a $40 prize boost along with encouraging each other.
Pros
Make money when you achieve your goal

Can earn bonus cash by referring friends

PayPal or check payment if you win
Cons
Lose money if you don't reach your goal

The total prize amount depends on your height and weight

Pay processing fees for check ($7) and PayPal (2.9% plus $0.30)
Trustpilot score: 3.7 out of 5
12. Rover
Do you love dogs? Rover lets you make money by walking and pet sitting dogs. You can keep dogs overnight at your home. If pet boarding isn't possible, you can provide drop-in visits and walking services.
Scheduling is flexible and you can restrict your services to certain breeds. You may wish to avoid aggressive breeds, for instance. Rover will pay you by check or PayPal two days after you complete the service but there is a 20% service fee.
If you're an excellent sitter, you can consider joining the RoverGO program. This feature can help you find more ongoing clients and earn recurring income.
Pros
Can be a dog sitter or dog watcher

Flexible schedules

PayPal or check payment options
Cons
Only offers services for dogs

Sitters pay a 20% service fee on earnings
Trustpilot score: N/A as most reviews are from consumers and not sitters
13. Honeygain
If you don't use all of your monthly mobile data, Honeygain pays you to sell your excess data. You can download the app to your phone or computer. Companies use your extra data to track online prices and review search engine results from your current location.
Unlike other data-sharing apps, Honeygain doesn't collect or sell your personal information to marketing partners. You can earn $1 for every 1 GB of data you share and receive PayPal or Bitcoin payments with a $20 balance.
Pros
Make money by sharing your unused internet data

Doesn't share your personal information or phone habits

Connects to phones and computers
Cons
$20 minimum payment threshold

Limited earning potential for small data plans
Trustpilot score: 3.9 out of 5
14. Mistplay
Mistplay lets you test new mobile games and earn gift cards. You will need to play each game until you reach a specific level to earn the full payment for the task. There are also weekly contests you can enter to win bonus rewards.
It's possible to redeem your points for gift cards to Amazon, Google Play, Steam, Visa and others. Gift card redemptions start at $5 but PayPal and direct deposit payments are not available.
Pros
Can test new games

Weekly contests to win bonuses

No purchase is necessary to download games
Cons
Must unlock specific levels and achievements to earn full payment

No PayPal or cash payment options
Trustpilot score: 3.6 out of 5
15. TaskRabbit
If you have handyman skills, TaskRabbit lets you make money from a variety of tasks. Some of the possibilities include:
Making home repairs

Assembling furniture

Packing and moving

Cleaning

Shopping

Yardwork
You can set how much you earn per hour and keep 100% of customer tips. You receive direct deposit payments through the TaskRabbit apps.
Pros
Make money from over 50 tasks

Flexible schedule

Direct deposit payments
Cons
Requires traveling to local stores and homes

$25 registration fee (in select cities)
Trustpilot score: 4.7 out of 5
16. Outdoorsy
You can also make money by renting your camper or RV on Outdoorsy when you're not using it. It's free to list your RV and get up to $1 million in liability insurance for each rental. You receive direct deposit payments within 24 hours after the rental ends.
Pros
Flexible scheduling

Receives payment within 24 hours after rental ends

Can earn more than other money making apps
Cons
Must own a camper or RV

Will need to clean your RV after each rental
Trustpilot score: 4.3 out of 5
17. Decluttr
Not every money making app requires you to produce or deliver something. Decluttr lets you receive cash by selling your unwanted tech items. You can scan the product barcode or enter the tech device model information to receive an instant price quote.
It's possible to sell old phones, electronics, books, CDs or DVDs on Declutter.
You get a free prepaid shipping label to mail your shipment and ship you item by UPS. Decluttr inspects your items and issues next-day payments using direct deposit or PayPal.
Pros
Sell phones, tech gadgets, books, CDs, DVDs and LEGO

Free shipping

Next-day payment via PayPal or direct deposit
Cons
Payment can be lower after the final inspection

Low price quotes for older phones and electronics
Trustpilot score: 4.6 out of 5
18. Poshmark
Poshmark lets you sell name brand clothing, shoes and fashion accessories. You can take pictures from your phone and list your items. When you sell an item, the buyer pays shipping and Poshmark emails you a prepaid shipping label for the US Postal Service.
You can receive payment by direct deposit or check. Keeping your earnings as a Poshmark shopping credit is another problem.
While you must wait for a buyer, you can earn more by selling your clothing with Poshmark than going to a consignment store.
Pros
Can sell designer clothing, shoes and accessories

Receive prepaid shipping label when items sell

Direct deposit and check payments
Cons
No instant purchase option like consignment stores

Selling fees of 20% for orders above $15 and $2.95 (sales under $15)
Trustpilot score: N/A because most reviews are from consumers and not sellers
19. eBay
You can flip items online at eBay that you find at local thrift stores and yard sales. It's free to list most items but your selling fees are usually 13% of the sales price. You may also decide to pay shipping costs if you offer free shipping to the buyer.
If you flip items, the eBay app has a barcode scanner. This feature shows the recent sales prices and current listing price for that item. You can quickly decide if you can make a profit. You receive payment by PayPal when an item sells.
Pros
Can list items for free

Can sell many products

PayPal payments
Cons
Selling fees up to 13% for most items

May need to pay shipping costs to make a sale
20. OfferUp
OfferUp is one of the best apps for selling items locally in addition to Craigslist and Facebook. With OfferUp, you can view reviews about potential buyers before meeting them to decide if you trust them.
It's free to sell your items locally when you want to avoid eBay's selling fees to make money. You can use OfferUp for items you no longer need or want to sell and flip.
Pros
No selling fees

Can sell almost anything locally
Cons
No online shopping platform
Trustpilot score: N/A because many are reviews from buyers and not sellers
21. Fetch Rewards
Shopping apps like Fetch Rewards let you earn gift cards by scanning store receipts. You can earn the most points by purchasing participating name brand groceries. Buying participating products earn 10 points per $1 and you don't have to activate offers before you shop.
You also earn at least five points by uploading your receipts from most stores and gas stations when you don't buy participating items.
While you won't get PayPal or direct deposit payments, you can start getting gift cards with a $3 balance (3,500) to Amazon but other brands start at $5.
Pros
Most receipts earn points

Don't have to activate offers before scanning receipts

Gift card redemptions start at $5
Cons
No cash or PayPal payments

Only name brand groceries or prescription medication to earn bonus points
Trustpilot score: Unavailable
22. TopCashback
For online shopping, TopCashback lets you earn cash or gift cards. This app tends to offer higher rewards rates than other shopping apps. There isn't a redemption minimum but you may need to wait 45 days to access your shopping rewards. Shopping apps have similar waiting periods in case you return an item and you only get partial rewards credit.
Your payout options include direct deposit, PayPal and gift cards. You can get a redemption bonus if you choose select gift cards including Amazon and Visa cards.
Pros
Earn cashback at over 4,000 stores

No redemption minimum for cash or gift cards
Cons
Can take six weeks to access rewards for redemption
Trustpilot score: 4.5 out of 5
23. Billshark
Saving money can be an easy way to find money when you don't have time to make money. One option is to renegotiate your monthly subscriptions for a lower price. You can also cancel services you no longer need.
Instead of doing the hard work yourself, Billshark can save you time by looking for any potential discounts. Billshark will try to lower your cable, phone, internet and satellite radio bills for free. If successful, this app keeps a one-time fee of 40% of the savings. You can also pay Billshark $9 to cancel a subscription.
Pros
Can reduce or cancel monthly subscriptions

Automatically negotiates new discounts when current offers expire
Cons
Keeps 40% of negotiated savings

Subscription cancellations cost $9 each
Trustpilot score: 4.5 out of 5
Summary
Being able to make money with your phone even if you only have a few minutes to spare or don't have any special skills. The best apps let you earn money without minimal adjustments to your normal routine.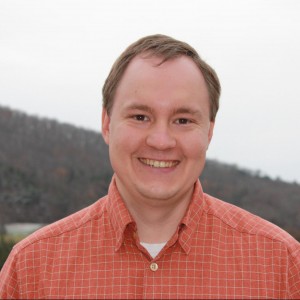 Josh is a personal finance writer and Founder of MoneyBuffalo.com. He has been featured in publications like Student Loan Hero, Well Kept Wallet and the US News and World Report.