There are many interesting ways to make extra money quickly in today's "gig economy." Delivery app jobs are one of the newest trends for boosting your income.
It's possible to deliver meals, groceries and merchandise. You earn a commission for each delivery and the customer can leave a tip too.
In the past, a delivery job meant working a part-time shift for one business. Side hustle apps let you find the best-paying gigs that match your schedule so you can maximize your free time.
Top Delivery App Jobs
As an independent contractor, you can deliver for several of these apps. It's common for side hustlers to scan multiple apps to find the best delivery request available.
For now, start with one app at a time as you can earn a new driver bonus.
1. DoorDash
You can deliver restaurant meals with DoorDash and earn up to $15 per hour. While many delivery apps partner with restaurants in major cities, DoorDash tends to be available in smaller towns.
Other apps may not operate in towns as small as 10,000 people, for instance.
As you're not delivering people like a rideshare driver, the vehicle requirements are more flexible. For instance, you can drive a reliable yet old car or one that only has two doors. In some cities, you can deliver by scooter or bicycle.
Inside the DoorDash app, you can browse the interactive map to see which parts of town have the highest demand levels. After accepting an order, you go to the restaurant and deliver the order to the customer's address.
It's possible to earn bonus cash through customer tips and delivering during peak hours. DoorDash is also rolling out a "Top Dasher" rewards program for additional perks.
You will receive weekly payments to your linked bank account. Same-day instant payments are available but you will pay $1.99 per request.
Minimum Qualifications
At least 18 years old

Social Security number (in the United States only)

Have a valid driver's license and car insurance

Own a car, scooter or bicycle (in select cities)

Pass a background check
2. Instacart
You might prefer to deliver groceries instead of restaurant meals. Instacart partners with many supermarkets.
As an Instacart Shopper, you receive a grocery order on your phone and gather the items from each aisle. After paying for the order, you coordinate with the customer to deliver the groceries. As a bonus, you get to keep 100% of the customer tips.
Your base pay depends on the number of items, types of items and driving distance. Orders that require extra effort can pay more as well, according to Instacart.
Minimum Qualifications
At least 18 years old

Able to lift at least 40 pounds without assistance

Regular access to a reliable car
You will receive a payment card within seven days of becoming an Instacart Shopper. This card pays for the grocery orders.
If you're not able to deliver grocery orders but want to be a personal shopper, Instacart hires shop-only employees. You fill orders in one store and can work up to 29 hours per week.
3. Shipt
Shipt lets you deliver groceries and household goods from grocery stores, warehouse clubs and discount stores. For instance, your first delivery might be delivering groceries from Kroger followed by Target, CVS Pharmacy or Costco.
You receive payment on Fridays via direct deposit and Shipt states that you can earn up to $22 per hour. Customer tips and delivery bonuses help you earn extra cash to build wealth or pay off debt.
Like other delivery apps, you get exclusive discounts including discounts on auto insurance, healthcare and pet care.
Minimum Qualifications
At least 18 years old

Valid driver's license and car insurance

A reliable vehicle at least 1997 or newer

Ability to life 40 pounds

Knowledge of product selection
4. Postmates
Postmates lets you deliver meals, groceries and merchandise. It's possible to make alcohol deliveries if you're at least 21 years old, but you can decline these orders.
The variety of delivery options helps make Postmates an exciting delivery app.
Similar to other delivery apps, you keep 100% of the customer tips you receive and can earn weekly guarantees. You receive payments weekly and can also request on-demand payments after each delivery for a $0.50 fee.
Postmates tends to only be available in large and mid-size towns. Tourist destinations with a large restaurant presence have Postmates too.
Minimum Qualifications
At least 18 years old

Qualify to drive in your city

Own a car, scooter or bicycle
5. Amazon Flex
There are a few ways that you can make money with Amazon as an online side hustle. Another creative option is driving for Amazon Flex as you can make up to $25 per hour.
It's possible to deliver these Amazon items:
Amazon.com orders

Prime Now

Amazon Fresh

Orders from local stores

Instant offers
Your delivery options depend on where you live. For example, you can have the most delivery options if you live near several warehouses.
In most cases, you will deliver merchandise but Whole Foods grocery orders are possible too.
As a Flex Driver, you sign up for delivery blocks and report to the pickup location to load your car with deliveries. Most delivery windows last between two and four hours.
If you have a full-size SUV or a truck with a covered bed, you can deliver for up to six hours.
For Prime Now and Amazon Fresh orders, you can drive any reliable car. Delivering Amazon.com orders requires a four-door, mid-size sedan or larger vehicle. Scooters and open-air vehicles are not permitted.
There are service areas in all 50 states. If your city doesn't need drivers yet, check back regularly for openings. You receive direct deposit payments twice a week.
Minimum Qualifications
At least 21 years old

Valid driver's license

Social Security number

A mid-size or larger vehicle with four doors
6. Uber Eats
Uber is best known for its rideshare service but you can deliver meals to go with Uber Eats. Delivering food has more flexible driver and vehicle requirements than transporting people.
You only need to be 18 years old to deliver with Uber Eats and have a two-door car or scooter that's 20 years old or newer. In some cities, you can deliver by bicycle instead.
You can also be an Uber rideshare driver if you meet the minimum qualifications.
Payments are weekly but you can cash out up to five times daily. The Instant Pay option costs 50 cents per cashout.
You keep the full customer tip and can earn a Surge bonus by delivering during busy hours for a specific zone on the in-app map.
Periodically, Uber Eats offers a Quest goal. This challenge lets you earn bonus cash by completing a certain number of deliveries before a deadline.
Minimum Qualifications
At least 18 years old (or the minimum age to drive in your city)

At least one year of driving experience

Have a car or scooter 20 years old or newer

Driver's license and valid vehicle insurance
7. Favor
Favor states they are looking for personal assistants instead of delivery drivers. You can expect to deliver food, alcohol and groceries with Favor. Some cities may have deliveries for dry cleaning and other personal goods.
As Favor is part of the H-E-B retail family, you can deliver groceries and alcohol from H-E-B. Local restaurants and stores partner with Favor too.
Most runners make between $10 and $18 per hour as you keep 35% of the delivery fee. Any customer tips you receive boost your hourly rate. You can guarantee a minimum $9 hourly rate by choosing your delivery schedule ahead of time.
One downside of Favor is that this delivery app only operates in Texas. Thankfully, many towns across the Lone Star State have Favor runners including Austin, Dallas, Houston and San Antonio. Smaller cities from Amarillo to El Paso and Victoria need drivers too.
Outside of the major metroplexes, Favor lets you deliver between 8 AM and 10 PM in most cities. As an independent contractor, you can decide which hours to deliver.
You can deliver by car, motorcycle or scooter. Bicycles are allowed in the Downtown Austin bike zone only.
Minimum Qualifications
At least 18 years old

Reliable car, scooter or motorcycle

Driver's license and valid vehicle insurance
8. Grubhub
Grubhub is another popular delivery app with a nationwide presence. In fact, Grubhub partners with over 350,000 restaurants in 3,200 US cities. You will deliver restaurant meals and set your own delivery schedule.
Many drivers schedule their delivery times in advance to improve their chances of getting more offers.
One difference between GrubHub and other delivery apps is its driver recognition program. First, highly-rated drivers can sign up for delivery blocks up to two days ahead of time.
You can also accept catering orders that can pay more and offer larger customer tips.
To climb the ranks of the GrubHub Recognition Program, you will need to attend the delivery blocks that you sign up for and accept at least 85% of the order offers you receive.
GrubHub pays drivers each Thursday. Instant cashouts cost $0.50 if you want daily payment. Linking a Chase checking account waives the instant cash out fee.
You will need a reliable car to start delivering. Bicycle and scooter deliveries are available in some cities.
Minimum Qualifications
At least 19 years old (21 years in Chicago and Las Vegas)

Have a valid driver's license (for at least two years)

A reliable car with insurance
9. Dispatch
Dispatch can be one of the most interesting delivery app jobs as you can deliver a variety of products to other businesses. As a personal courier, you can deliver almost anything that weighs up to 50 pounds.
Some examples include flooring, buckets of paint and jobsite parts.
To receive delivery offers, Dispatch sends drivers that are closest to a pickup location a push notification. If you're the nearest driver, you can accept the gig in the Dispatch app.
The app also lets the customer know your estimated time of arrival.
You can earn up to $125 per day and receive payments on Monday morning. Unlike other delivery apps, Dispatch doesn't encourage customers to tip. However, you can keep any tips that you might receive.
Which deliveries you can complete depends on your vehicle size. It's possible to deliver with a two-door car but you may have inconsistent offers.
Having a cargo van that holds a 4 by 8-foot pallet lets you qualify for the most gigs. If you have a pickup truck, the minimum length needs to be 78 inches.
Dispatch only operates in large cities across the United States.
Some of the cities include:
Austin, TX

Albuquerque, NM

Birmingham, AL

Detroit, MI

Miami, FL

Nashville, TN

Philadelphia, PA

Richmond, VA

Seattle, WA
You can browse current openings on the Dispatch website to become a driver.
New drivers can earn a $50 bonus by completing ten deliveries within the first 30 days. If you like driving for Dispatch, you can earn referral bonuses if your friends deliver with Dispatch.
Minimum Qualifications
23 years old

Own a car, mid-size SUV, pickup truck or cargo van

Can lift up to 50 pounds
10. Bite Squad
Bite Squad drivers deliver food, liquor and catering orders. You will apply to be an independent contractor driver through Delivery Logistics.
From there, you can receive delivery offers for the Bite Squad and Waitr delivery apps. You get to decide how often to deliver.
Similar to several delivery apps, you sign up for delivery blocks in advance. How much you make depends on the order types and customer demand.
While Bite Squad doesn't state the potential driver earnings, the pay can be competitive with other meal delivery apps.
So far, Bite Squad is available in select cities from 14 states across the US. Arkansas, Florida and Hawaii have the most participating towns.
Minimum Qualifications
At least 18 years old

Valid US driver's license and insurance

Clean driving record
11. GoPuff
GoPuff is a delivery app similar to Amazon Flex in over 500 cities. You must be at least 21 years old and can deliver food, drinks, OTC medications, baby items and merchandise.
You won't be delivering restaurant food which can be pleasing to your ears.
This app isn't a full-service grocery app like Instacart. Instead of heading to a grocery store and getting the ordered items, you go to a GoPuff warehouse.
A warehouse worker picks the items and you load the order into your car for delivery.
GoPuff doesn't state how much drivers can earn per hour. Drivers earn a commission of the order amount and keep 100% of the customer tips. It's possible to earn a guaranteed hourly minimum in some cities.
You get to choose your delivery hours and can earn more if you have a flexible schedule.
Minimum Qualifications
At least 21 years old

Valid US license and insurance

Clean driving record
Where necessary, you must be willing to pass a prepaid alcohol delivery course.
12. Roadie
Roadie is a fun personal courier delivery app where you can make money delivering items locally or a long distance. Local trips earn $15 on average. Long-haul trips pay more.
You might deliver small orders like a small gift, a musical instrument or hardware to a job site.
When accepting a gig, you will see the delivery route, payment amount and the items that you're delivering. You will receive more delivery requests if your current location is near customers in need.
A large truck or cargo van can garner more requests too.
Drivers receive payments on Tuesdays and daily instant payments after completing your first five deliveries.
Minimum Qualifications
At least 18 years old

Valid driver's license

A reliable vehicle
13. Burro
Are your friends and coworkers constantly asking to borrow your truck to haul bulky items? You can make money delivering Craigslist and Facebook Marketplaces in Austin and San Marcos, TX with Burro.
While you need a full-size pickup truck and you can earn at least $40 per delivery. Some drivers make as much as $1600 per week according to Burro.
Your pickup bed must be at least nine feet long with the tailgate down and 48 inches wide between the wheel walls. You will need to provide your own moving supplies and packing straps to secure the items.
Currently, Burro only has an iOS app and the Android app is in development.
Minimum Qualifications
At least 21 years old

Have a full-size pickup without a bed cover

Able to lift up to 100 pounds
14. Drizly
If you're comfortable with delivering alcohol, you can deliver through Drizly. As you will need to apply through a local liquor store, Drizly is more like a traditional courier job.
You won't pick delivery slots or receive payment through the Drizly app.
Instead, the customer makes a purchase using Drizly that a local store fulfills. As the liquor store hires you, your delivery schedule can be working an assigned shift.
Drizly can be your foot in the door to getting a job by using the driver job board.
Minimum Qualifications
At least 21 years old

Valid driver's license

Reliable vehicle
15. Eaze
Another unique delivery app is Eaze which lets you deliver cannabis in California cities. Delivery specialists earn between $18 and $26 per hour including your hourly rate and mileage reimbursement.
Your exact hourly rate depends on your city and which retailer you deliver for.
Eaze partners with licensed cannabis retailers in northern and southern California. As the local retailer hires you, Eaze may not have the schedule flexibility like other delivery apps.
Minimum Qualifications
At least 21 years old

Valid driver's license

A vehicle that is 2005 or newer

Current registration and auto insurance
There can be city-specific and retailer-specific requirements as well. You can review any additional qualifications during the application process.
Summary
Delivery app jobs are an exciting way to earn some extra money in your free time or between errands.
Having the flexibility to work when you want means making deliveries doesn't interfere with your family and work commitments.
Do you have any delivery experience? What are your favorite orders to deliver? Which app are you going to try first?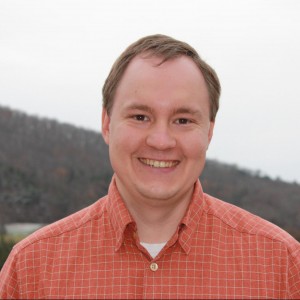 Josh is a personal finance writer and Founder of MoneyBuffalo.com. He has been featured in publications like Student Loan Hero, Well Kept Wallet and the US News and World Report.